Why Exhibit At ChinaReplas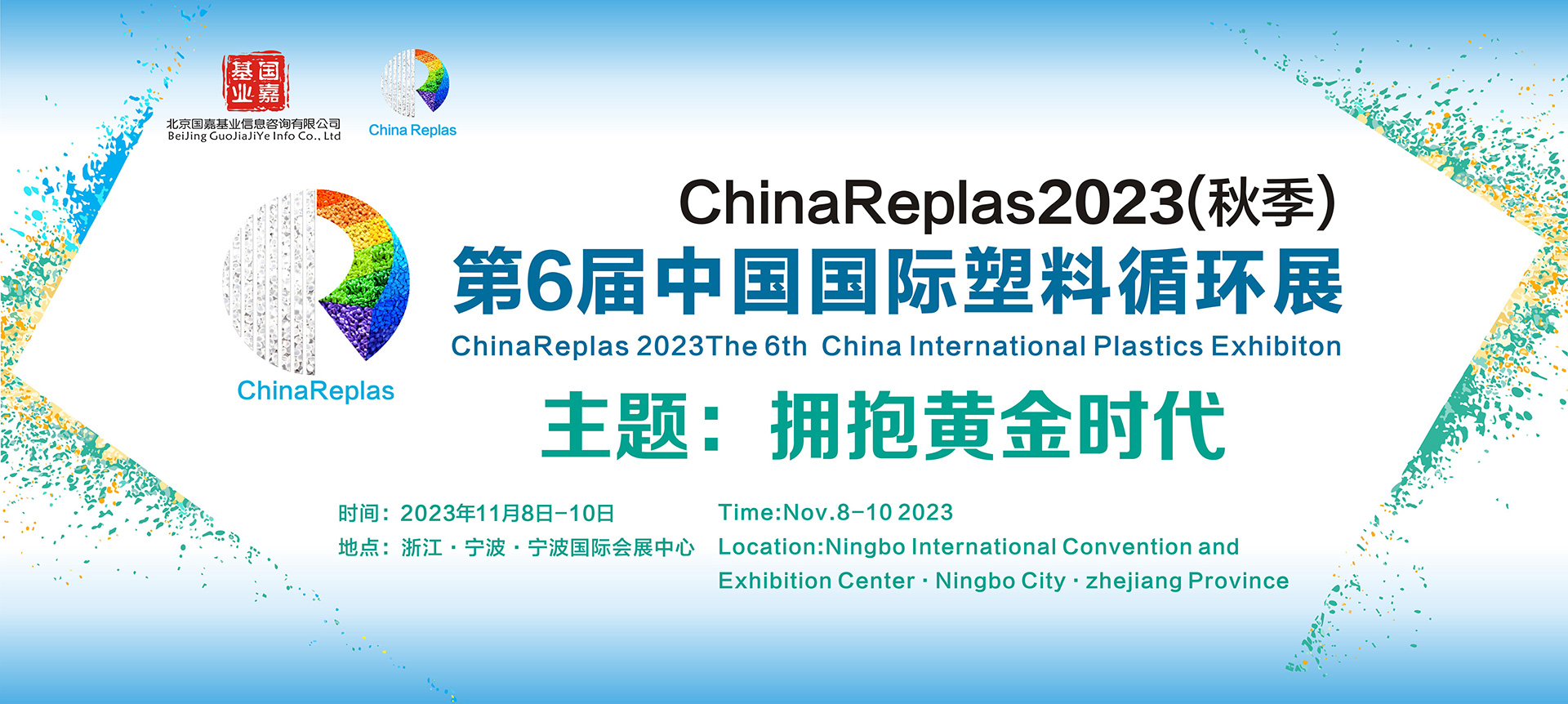 The Golden Age of PCR is coming. Come and join the plastic recycling industry experts and network in China
By the end of 2024, countries around the world will develop and sign the "an international legally binding instrument on plastic pollution," which will be transformed into many domestic laws and specific actions in 2025 in China.The years of 2023 and 2024 represent the best time to seize the opportunity to address plastic pollution in China and around the world, as the plastic recycling and regenerating industries worldwide have entered an unprecedented "Golden Age."
ChinaReplas2023 will comprehensively showcase the efforts that have been done to the environment by polymer enterprises, brand owners, and platform service providers, and systematically display the entire industry chain of plastic recycling as well as offering the best business exchange for enterprises to expand their end customer bases.
6 Reasons why you should exhibit at ChinaReplas
The Most Professional Plastic Recycling Exhibition ( Professional exhibition in the plastic recycling industry. It provides the latest information on supply and demand, technology, equipment, market, policies, industry developments, and industry news. )

The Best Marketing Method (A wide range of sales and marketing objectives can be achieved. Raise your company profile and generate fresh sales leads and orders. Present latest products and technologies.–all of these can be accomplished on-site.)

Large scale (The exhibition is expected to cover an area of 10,000 square meters, with over 200 domestic and foreign exhibitors. Professional visitors from various fields such as automotive, packaging, electric tools, textiles, and home appliances will attend, and the total number of professional visitors is expected to reach over 8,000, providing business opportunities for all enterprises to expand their business.

Well-targeted services (Professional buyers with clear purchasing needs are invited for exhibitors, 365 days of accurate rendezvous services are provided.

Involvement of the entire industry chain (Focusing on closed-loop recycling, ChinaReplas highlights solutions for constructing a closed-loop plastic recycling system throughout the entire industry chain and various sectors of society.

The Valuable Policy Guidance ( The plastic recycling conference will be held at the same time period. You will get the update China recycling policy and market situation )
Host
Beijing Guojiajiye Info.Co.,Ltd.
Strategic Partners
China Plastics Reuse and Recycling Association (CPRRA)
Ningbo Plastics Industry Association
Shenzhen Polymer Industry Association
Guangdong Plastics Industry Association
Dongguan Plastics Industry Association
Association supports
China Synthetic Resin Association (CSRA)
Zhejian Plastics Industry Association
Jiangsu Plastics Processing Industry Association
Shanghai Plastics Industry Association
Anhui Plastics Association
Guangwu Plastics Industry Association of Jieshou City
Plastics Industry Association of Yuyao City
International Organization supports
Consumer Goods Forum (CGF)
The Deutsche Gesellschaft für Internationale Zusammenarbeit (GIZ)
World Business Council for Sustainable Development (WBCSD)
China Scrap Plastics Association (Hong Kong)
Asian Plastic Resource Recycling Promotion Association.
Enquire about exhibiting
If you are interested in exhibiting at ChinaReplas 2023, please contact:
Contact Person: Celine Lin
Wechat:13071163923
Whatsapp/Mobile: +86 13071163923
Email: chinareplas@replas.org.cn